Purple Line Design was created in the fall of 2004. Prior to the name change, we were known as
Desktop Creations, since 1999. We felt the name change helped us rejuvinate our image among so many
graphic design companies that are available on the web. Shelley Joiner Duchemin started her company after an
extensive apprenticeship under English Productions. Though we started out as a desktop publishing
company, it quickly became apparent that was a need for web design and graphic design as well. Since
that time, we now have branched out to include Picture DVDs, Logo Design and Photography as part of our
services, along with print, web and graphic design.
In May of 2013, Shelley decided to officially close PLD to new clients in order to focus more soley on her
3 children. She continues to do work for her church, as well as a few select layout or graphic design needs
for friends or family, but on the whole is fully satisfied in living her dream of being "just a wife & mom."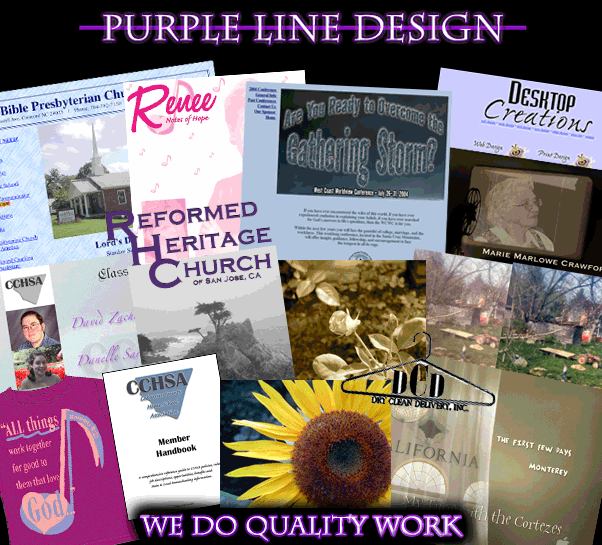 © 2013 Shelley Duchemin/Purple Line Design
All Rights Reserved.